The Herbalife Business Opportunity
Would you like to spend more quality time with your family? Earn extra money part-time? Run a thriving international business with limitless potential? Make a positive change in people's lives?
With Herbalife's unparalleled business opportunity, all of this is possible and more.
Part-time or full-time
If your goal is to have extra spending money, Herbalife is an ideal part-time business. If you want to commit full-time for bigger rewards, there is unlimited potential.
Build a profitable business locally and internationally.
No prior experience or educational requirements.
Low cost / low risk.
Work from home or office.
Work at your own pace — part time or full time.
Receive the training and support you need to reach your goals.
100% money-back Gold Standard guarantee.
Who are we looking for?
Anyone who wants to take their Herbalife programme seriously.
New mothers torn between going back to work and staying home full-time.
Sports and fitness professionals who want extra income, and better results for their clients.
People who dislike their current job, but don't know what to do instead.
Couples wondering how to manage with just one income after deciding to start a family.
Anyone who wants to build a strong retirement plan to give them more freedom after they finish work.
Women looking for a way to rejoin the workforce after their kids have started school.
Graduates who don't want to follow the normal '45 year plan'.
More information...
If you are considering Herbalife as a new part or full-time career choice, we recommend you attend one of our overview seminars, which are held monthly across the UK and worldwide.
If you'd like to attend a seminar, or even if you are just curious and would like a quick informal chat about what's involved, please call 07823 883 943 or get in touch using the form below.
Herbalife Member Pack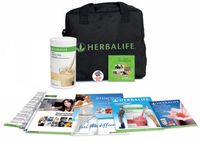 Our Herbalife Member Pack contains everything you need to start doing business in over 87 countries with Herbalife:
International business registration forms
Training manuals, DVDs and product literature
Herbalife branded Super Shaker and measuring spoon
The Herbalife Member Pack is the only purchase you need to make to set up a Herbalife business and start selling Herbalife products to customers.
Everything you need to become a Herbalife member. Includes a tub of Formula 1 shake in Vanilla flavour.
Useful documents
This offer of the Herbalife Business Opportunity is made by Herbalife Members Geraldine Banks, Profile 2000 Tanning & Beauty, Ramada Telford Ironbridge, Telford. The provider of the business opportunity is Herbalife (U.K.) Limited, The Atrium, 1 Harefield Road, Uxbridge, Middlesex, UB8 1HB United Kingdom. Goods sold are nutrition, personal care and cosmetic products.
Transactions are effected by participants as principals.
It is illegal for a promoter or a participant in a trading scheme to pursuade anyone to make a payment by promising benefits by getting others to join a scheme. Do not be mislead by claims that high earnings are easily achieved. Any earnings will depend on factors including your business skills and the effort and time you put into the business.