Active Mind Complex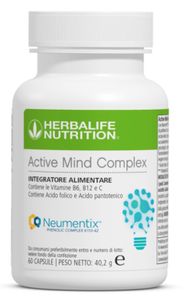 Active Mind Complex expertly developed with Neumentix™, a scientifically proven ingredient containing a unique combination of naturally sourced polyphenols including rosmarinic acid.
Improves focus, reaction time and working memory
Scientifically proven to promote cognitive and mental performance
Improve concentration
Contains Vitamin C, B6, B12 and folic acid which contributes to normal psychological function and nervous system
Vegan
Gluten-free
Details
Sold in pots of 60 tablets. Take two tablets daily with meals.